Who
Jaxson Khan is Director of Business Development at Prospect Madison, a a technology company that enables individuals to pursue broad and socially impactful careers with clients including Stanford University, Community Foundations of Canada, and General Electric. He is also co-founder and Executive Director of Young Diplomats of Canada, a national non-partisan, non-profit organization engaging young leaders with global summits of the G20, World Bank & IMF, and UN. Jaxson was named one of Canada's Top 20 Under 20 young leaders, and is an advisor to Venture for Canada and a Global Shaper of the World Economic Forum.
Previously, Jaxson worked as a project coordinator in business planning operations with Microsoft and co-chaired a corporate social responsibility board with AstraZeneca Canada. In public education, he served as chief student representative to the Ontario Ministry of Education, co-founded Student Voice Initiative, and was a 3M National Student Fellow. Jaxson represented Canada at the United Nations Headquarters and the Global Forum on Youth Policies in Azerbaijan, served on delegations to Nunavut & Rwanda, and coordinated Canadian young professionals delegations to Washington, D.C., Paris, Geneva, Istanbul, Sydney, and Lima.
Jaxson has spoken at TEDxEdmonton, the World Bank and International Monetary Fund Annual General Meetings, and Malaysian Global Innovation & Creativity Centre, and been published in The Globe and Mail, University Affairs, and a mass-market book with St. Martin's Press as a co-author of 2 Billion Under 20: How Millennials Are Breaking Down Age Barriers and Changing the World. Jaxson studied liberal arts and specialized in global development at Huron University College, Western University, and was a coordinator for the Public Humanities program and commissioner of the University Students' Council. He began university at the Bader International Study Centre, participating in field studies across the UK and continental Europe.
Appearances (Press/Articles/Speaking)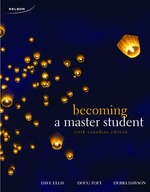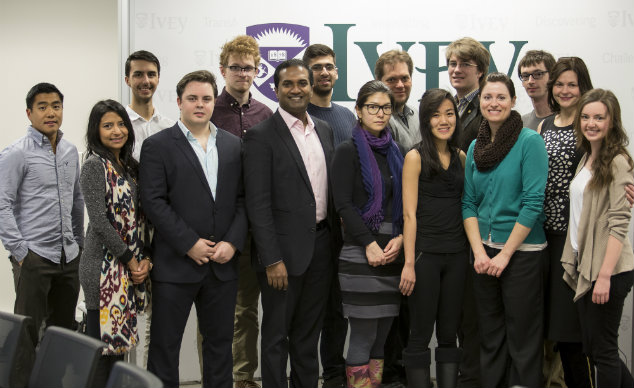 2013
The Globe and Mail – November 26 – Why government in the North needs youth voices
Western University – November 21 – Trio hope to parlay northern exposure into action
The Mississauga News – November 8 – North meets south on youth Nunavut expedition
Peel District School Board at the H.J.A. Brown Education Centre – Oct 15 – Keynote, Student Leadership, Networking, Personal Development
Teach Thought – August 9 – The Adaptive Learning Technology One Company Depends On
Youth Policy – July 25 – Malala Day: What's next?
The Globe and Mail – July 14 – What a young Canadian heard when Malala spoke
Daily Edventures – June 17 – Interview with Anthony Salcito, VP, Microsoft
The Mississauga News – May 27 – Three Mississaugans chosen for G8 Youth Summit
The Globe and Mail – April 26 – Who's missing from the education equation? Students
Techonomy – April 22 – Student Activists Want Schools To Teach Entrepreneurship
TakingItGlobal – April 17 – TDSB Professional Development Course: Student Voice in the Classroom
Dell Education – April 15 – Students As Influences in Education
Student Voice Live! in New York City – April 13 – Keynote, Student Voice and Education in the 21st Century (sponsored by Dell)

Panel on Education and Entrepreneurship
Panel on Personalized Learning

Huron University College Grapevine – February 18 – Shake the World Conference Inspires
Huron University College in London – February 8 – Keynote, Shake the World
One Young World – February 8 2013 – Ambassador Actions
One Young World – February 8 2013 – Transcending Borders With Social Media
Appleby College in Oakville – January 25 – Global Leadership Education Seminar
2012
Homelands Public School in Mississauga – December 20 – Youth Activism and Volunteerism
Western University - Newsmakers 2012 – December 13
One Young World Ambassador (AstraZeneca) – Interview – November 28
Huron University College in London – October 24 – Born This Way, Bullying Prevention and Equity
Huron University College - Interview – July 18
Rogers TV - DayTime – June 21 2012
Richard Ivey School of Business – June 21
Western University – June 21
London Free Press – June 18
Western University (General) – June 7
Mississauga News – June 7
Huron University College – June 6
The Globe and Mail – June 6
Mississauga Youth Achievement Awards – May 6 – Keynote, Youth Activism and Volunteerism
2011
Summit for the Coalition for Children and Youth Mental Health in Toronto – June 2 – Student Charter of Rights: Mental Health and Well-Being
Ontario Teacher's Federation in Toronto – July 21 – Panel on 21st Century Education and Technology
Peel District School Board in Mississauga – January 25 – The Art of Wow
2010
Peel District School Board in Mississauga – November 19 – Keynote, Leadership Now!
Testimonials
TEDxEdmonton
In 2014, our team at TEDxEdmonton had the pleasure of seeing one of Canada's most outstanding emerging leaders, Jaxson Khan, speak to a crowd of over 400 people. One of the youngest speakers in our event's history, Jaxson delivered, speaking with poise and passion, showing us why our country's future is in good hands. Emerson Csorba, Chair
Queen's Conference on Philanthropy
Jaxson contributed significantly as a panelist at QCOP, using his experience in a variety of endeavours, and interacted well with the other panelists to bring a meaningful discussion to the delegates.Heather Evans, Conference Co-Chair
McMaster Student Leadership Conference
Jaxson spoke at the McMaster Student Leadership Conference in January 2014. His delivery was engaging and fresh and rather than speaking "down" to students, he spoke "with" them. The global experiences he shared left students inspired and with the motivation to "care to catalyze change in their community". Thank you Jaxson for exciting our students to reach out and change the world that they live in. Anna D'Angela, McMaster Students Union
Appleby College Global Leadership Seminar
Jaxson spoke with a select group of grade 12 students pursuing the Appleby College Diploma with Distinction in Global Leadership about the power of youth to affect real and meaningful change in their communities. Drawing from his own experiences, he offered practical strategies for implementing plans of action and tips for overcoming roadblocks along the way. Jaxson was a dynamic speaker and strong facilitator who engaged his audience and strived to connect with each individual in the room. Rob McGuiness, Assistant Head of School, Global Education, Appleby College
---
What
Invite me to write or to speak. I also offer virtual consulting via Clarity.
---
Where
Follow me on Twitter or connect with me on LinkedIn.
Please contact me via email.